The most active gold futures contract pierced above $1,800 an ounce for the first time since 2012 on Tuesday during NY Trading:
There it is! $1,800 GOLD pic.twitter.com/1hRI6WSugo

— Peter Spina (@goldseek) June 30, 2020
Gold closed the second quarter out with a gain of nearly 13% with silver up nearly 32%. Mining stocks saw significantly higher gains. June-30th's gold price breakout now takes gold back near to all-time record non-inflation adjusted highs from 2011, around $1935 an ounce:
By the close, the gold futures price is hover a dollar or two below $1,800:
The battle for $1,800 is raging with the 15-minute chart showing a massive volume spike as gold made its first appearance above $1,800 just a short while ago…

10:45am EST, 21.5k contracts traded, or nearly $4 Billion dollars worth.

Over the prior 2-hours, it is ~$15 Billion: pic.twitter.com/X2H3wyXscT

— Peter Spina (@goldseek) June 30, 2020
With $1,800 Gold, the value of the US Dollar falls further, reflecting the growing debasement: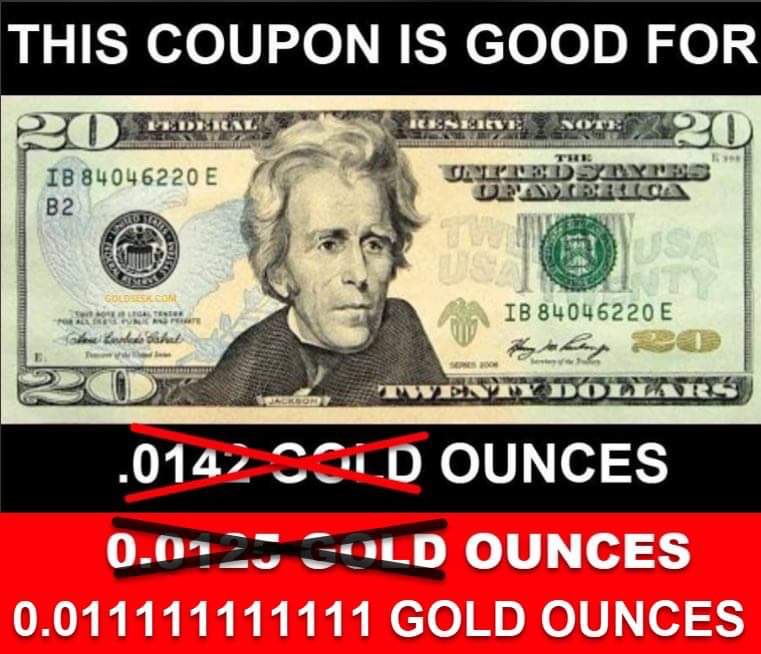 SOURCE: GoldReview – Read entire story here.